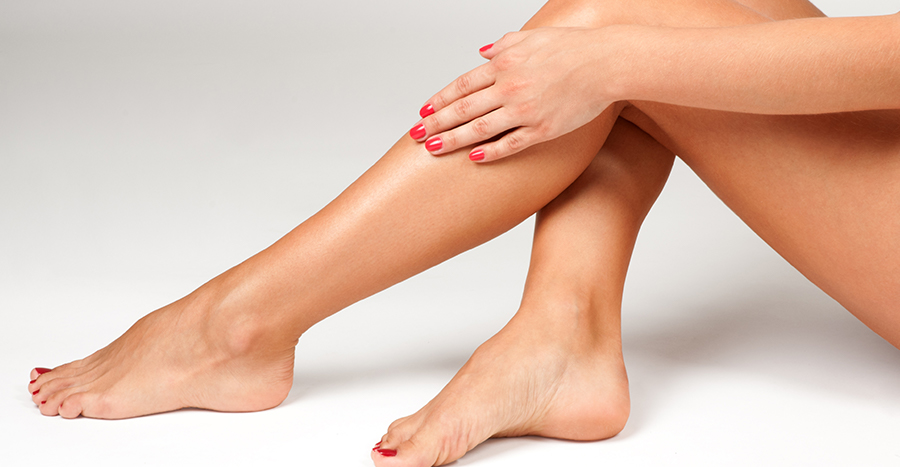 Varicose Veins and Spider Veins: Care and Treatment
Varicose veins can appear anywhere on the leg, from the groin to the ankle, and are easily identified by their knotted, bulging, often purple appearance. Dr. Deborah Seib sees many adult patients from Toronto, Mississauga, and Oakville who have varicose veins, yet their treatment modality varies widely according to the severity of their condition. Some patients with only a few small varicose veins make ideal candidates for sclerotherapy, a short office procedure that can eliminate those visible blood vessels. Other patients, however, also experience bothersome physical symptoms: tired, heavy, swollen, achy legs—problems that are often exacerbated by long period of sitting or standing. These patients can experience relief through a variety of other procedures, which Dr. Seib will explain and recommend during the initial consultation.
Spider veins typically present as visible superficial blood vessels, often resembling spiders or tree branches. Although they do not usually cause discomfort, they can be quite noticeable, causing many patients to feel self-conscious or embarrassed. To eliminate these superficial blood vessels, Dr. Seib performs sclerotherapy, VariLite™ Laser treatments, and Lumecca® (IPL) treatments in the comfort of her office.
Dr. Deborah Seib is a licensed physician with nearly 20 years of experience diagnosing and treating veins. Her medical education enables her to identify suspicious varicose veins that might indicate underlying problems with a patient's circulatory system, a service that many treatment centers simply cannot provide. Dr. Seib specializes in vein care and treatment, always considering the least-invasive option to bring patients permanent relief—and beautiful, clear skin.
To schedule your consultation for vein treatment, contact Dr. Deborah Seib today.Request your appointment by email, or phone us at (905) 712-4094.