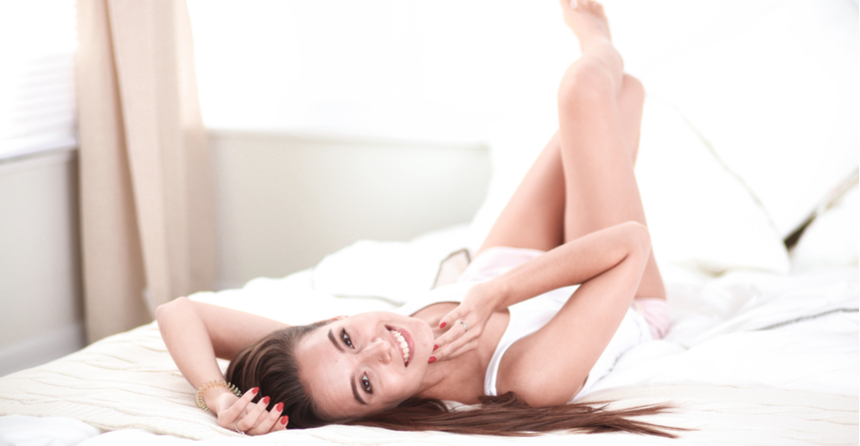 VariLite™ Laser Treatment
For broken blood vessels, spider veins, brown spots, and acne rosacea treatment, the VariLite™ Laser offers a safe, effective option for residents in the Mississauga, Toronto, or Oakville area. This advanced laser technology works by eliminating vascular, pigmented, or cutaneous lesions (tissue abnormalities) with intense beams of light. As the body's oxyhemoglobin (oxygen-carrying red blood cells) and melanin (skin pigmentation) absorb the heat from the laser light energy, it destroys unwanted cells and leaves healthy ones intact. During the healing process, the body simply reabsorbs the destroyed cells. The end result is clearer, smoother, rejuvenated skin, and most patients see a significant improvement after just one treatment.
Mississauga-based physician Dr. Deborah Seib performs VariLite™ Laser treatments for patients seeking one of the safest and most advanced laser treatments for improving three types of lesions:
Vascular Lesions: veins, broken capillaries, acne, rosacea treatment, angiomas (benign red spots), and scars
Pigmented Lesions: sun spots, freckles, poikiloderma (reddish-brown mottled pigmentation), dermatosis papulosa nigra (raised pigmented growths), and sebaceous hyperplasia (raised yellow papules)
Cutaneous Lesions: warts, keratoses (abnormal growths), and skin tags
Dr. Seib is among a handful of physicians in the area to offer VariLite™ Laser treatment. In addition to a thorough medical education, she has undergone extensive training in many of the latest laser- and light-based therapies to help her patients achieve clearer, more radiant skin
Schedule your consultation with Dr. Seib today to find out whether VariLite™ Laser treatment is right for your needs. Request your appointment by email, or phone our office at (905) 712-4094.
For rosacea treatment and removal of various skin lesions, VariLite™ Laser may offer the following advantages when compared to alternative therapies:
Improved aesthetic results
More precise control of treatment area
Less injury to normal skin
Fewer complications
VariLite™ Laser offers a safe, effective outpatient therapy for vascular and pigmented lesions. Following treatment, results begin to appear in two to three weeks. Many patients need only one treatment, but for certain lesions, Dr. Seib may recommend repeating the treatment two or three times at four- to six-week intervals.
Patients who request VariLite™ Laser treatment will first candidly discuss with Dr. Seib the following issues: desired results, preferred treatment areas, typical results, procedure risks, and aftercare treatment instructions. Then the actual laser procedure will begin. The process takes 20 minutes, depending on type, severity, and number of lesions being treated.
The following is a general overview of the VariLite™ Laser procedure:
The patient will first remove all makeup and put on protective goggles.
Dr. Seib may apply a cooling gel to the treatment area(s) and then direct beams of light through a small handheld device to targeted lesions. Some patients experience a slight snapping or stinging sensation, but the cooling gel typically helps to alleviate any discomfort.
After the treatment, patients may experience slight swelling or redness, which should resolve quickly.
Dr. Seib instructs all patients to avoid sun exposure and apply high-SPF sunscreen during the healing phase. She may also recommend the use of anti-bacterial ointment for the first few days following VariLite™ Laser rosacea treatment.
Patients can expect to resume their normal activities immediately, with only slight redness at the treatment site. With conscientious skin care and protection, most patients can expect long-lasting results from their VariLite™ Laser treatment
To schedule an appointment with Dr. Seib for VariLite™ Laser treatment, send us an email, or phone our office at (905) 712-4094.