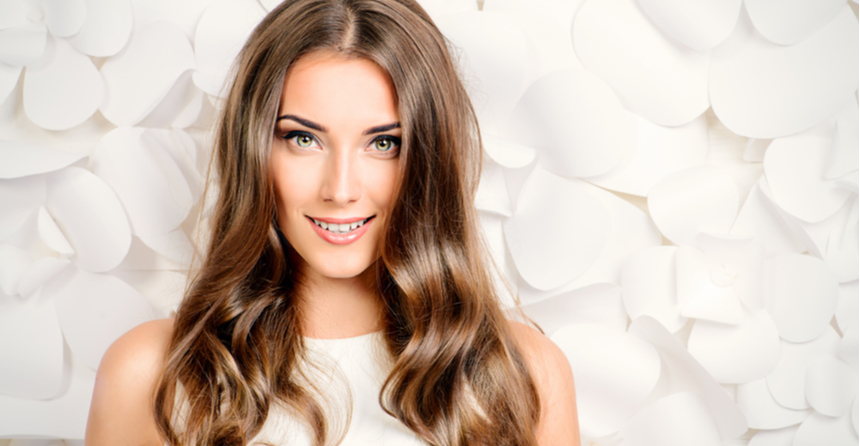 Hyaluronic Acid Injectable Dermal Fillers
Dr. Deborah Seib administers hyaluronic acid (HA) dermal fillers for Mississauga-area residents who would like to revitalize their appearance without surgery. Most patients recognize and often request hyaluronic acid injectable fillers by their product names: Restylane®, Perlane®, JUVÉDERM®, VOLUMA®, Anteis Fortélis®, etc. Despite the growing variety of products and indications for use, injectable dermal fillers all offer one common benefit: immediate results that replenish facial volume, smooth deep lines and wrinkles, and rejuvenate facial appearance.
Many "medi-spas" throughout Toronto, Mississauga, and Oakville offer hyaluronic acid facial fillers. However, because these products must be administered via intradermal or subcutaneous injection into sensitive facial areas that contain critical nerves and arteries, the most prudent patients elect to receive treatment from an experienced, licensed physician who has a detailed understanding of facial anatomy. Dr. Deborah Seib has a medical degree, specialized training, and nearly 20 years of experience to guide her use of hyaluronic acid dermal fillers. She knows how to administer the optimal amount of medication to achieve safe, natural, appealing results, and her patients trust her skill and aesthetic vision.
If you would like to schedule a consultation for hyaluronic acid dermal fillers, contact the Mississauga office of Dr. Deborah Seib today. Request your appointment by email, or phone our office at (905) 712-4094.
Dr. Seib prefers hyaluronic acid injectable fillers because of their impressive safety record and aesthetic outcomes. Their effects are also reversible. Compared to collagen injections or autologous fat transfer, hyaluronic acid dermal fillers are well tolerated by most people, and they deliver excellent, natural-looking results. Some patients choose dermal fillers as a standalone treatment, while others combine them with other nonsurgical treatments such as BOTOX® Cosmetic, Lumecca™ IPL, and Forma™ Skin Tightening for optimal facial rejuvenation.
Hyaluronic acid exists naturally in the body, playing a significant role in tissue repair and wound healing as it transfers essential nutrients through the bloodstream to our cells. Those cells then synthesize it, and the body produces new hyaluronic acid each day. Dermal fillers made from hyaluronic acid are therefore extremely compatible with the human body, so these products pose minimal risks of allergic reactions or serious complications. Because the latest hyaluronic acid injectable fillers are cross-linked with other chemicals, they remain in the body for many months.
Hyaluronic acid retains water like a sponge. When administered, HA injectable fillers hydrate skin to give it a suppler, more youthful texture and appearance. These products also restore lost volume to facial tissues, and results typically last 6 to 18 months, depending on the product used and individual patient characteristics.
Dr. Deborah Seib offers the following hyaluronic acid injectable fillers:
Anteis Fortélis®
Anteis Esthélis®
Anteis Modélis®
JUVÉDERM® VOLIFT®
JUVÉDERM® VOLBELLA®
JUVÉDERM® VOLUMA®
JUVÉDERM® ULTRA™ and ULTRA PLUS™
Perlane®
Restylane®
These are some of the most widely used injectable dermal fillers currently available, providing wrinkle correction and soft-tissue augmentation in areas most prone to the effects of aging. Many are available with added lidocaine, an anesthetic agent, to increase patients' comfort during the injection.
Patients who elect to have treatment with dermal fillers will first openly discuss with Dr. Seib a variety of issues related to the procedure: desired outcomes, treatment areas, expected results, potential risks, and aftercare instructions. Once both have agreed on a treatment approach, Dr. Seib will choose one of the above dermal fillers, such as Restylane®, Perlane®, JUVÉDERM®, VOLUMA®, or Anteis Fortélis®, to best meet each patient's needs. Then the actual procedure will begin. The entire process will take approximately 20 to 30 minutes, depending on the number of areas being treated.
Topical anesthesia is available for patients who prefer to numb the treatment area beforehand. However, many hyaluronic acid fillers now contain lidocaine, a numbing agent, which increases comfort during the injection.
Some hyaluronic acid fillers are thicker and designed to replenish volume in the upper- or mid-face area, so they are administered subcutaneously, deep below the dermis; others are designed to fill more superficial wrinkles and creases, so these less-viscous products are administered intradermally into the middle to deep dermal layer. To ensure excellent results and minimize adverse effects, Dr. Seib administers the product using a blunt-tipped microcannula, which is a flexible, very tiny, hollow tube.
This new cannula-based technique, widely used in Europe, requires only one entry needle "poke" per treatment area, into which the smooth-tipped microcannula is inserted. This improved technique has many potential advantages over older, needle-only methods: greater control over aesthetic results, reduced pain, fewer needle holes, and minimized bruising, swelling, and complications. Because the microcannula's smooth, rounded tip simply slides under the skin, it rarely damages any blood vessels it encounters. This can also improve the overall safety of the procedure.
Dr. Seib also performs traditional needle-based injection techniques for certain treatment areas that respond better to this approach. These may include the border around the lips, scars, or superficial fine lines and creases.
After carefully administering the product, Dr. Seib firmly massages it into place. This important step ensures even distribution and smooth contours.
Immediately following treatment, patients may experience redness, swelling, tenderness, itching, or bruising at the injection site, but these typically resolve within a day or two. Ice packs applied periodically will help minimize swelling, and many patients find that homeopathic arnica Montana applied topically and taken orally reduces the length and severity of bruising.
To minimize the risk of more serious complications, patients should avoid strenuous exercise, sun exposure, and drinking alcohol for the first 24 hours after treatment. If problems persist, contact Dr. Seib. Injections are easily reversed with hyaluronidase, which dissolves and degrades HA fillers, reversing the results of the initial injection.
To speak with Dr. Deborah Seib about hyaluronic acid dermal fillers, request your appointment online, or phone our Mississauga office today at (905) 712-4094.